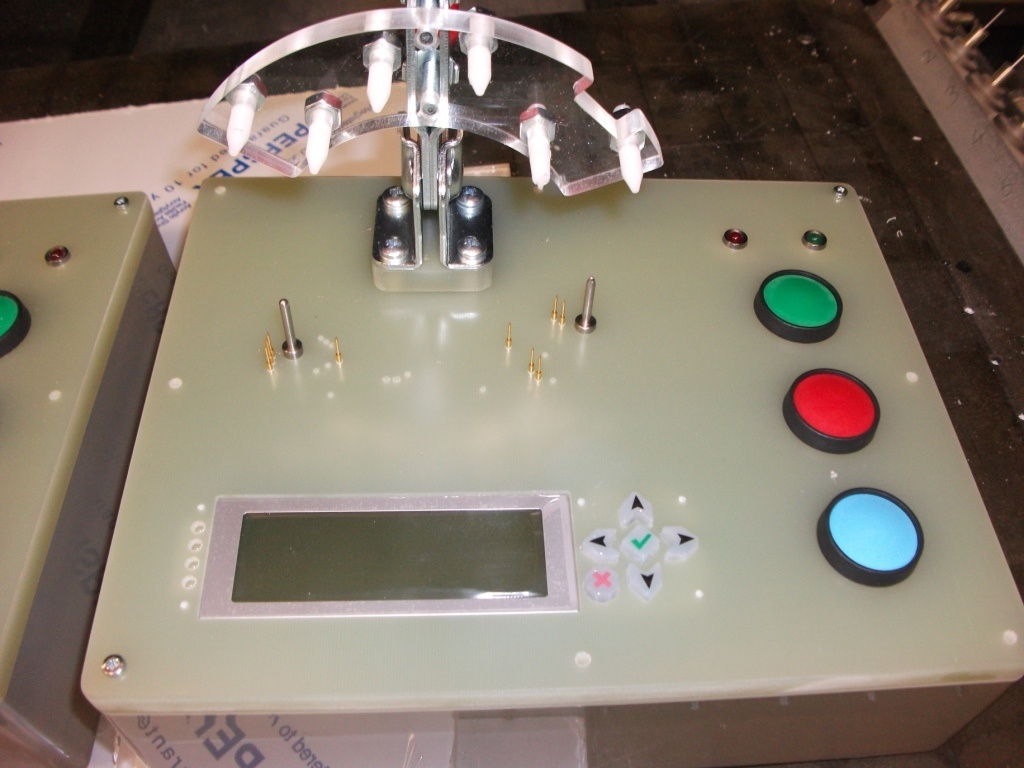 PINN-IT LTD was first formed in 1999, initially providing test fixtures, custom jigs and services to the major Japanese consumer electronic OEM's. Since then, PINN-IT has diversified into many other sectors from audio, automotive to security and defence sectors, producing assembly and custom fixtures. Working on an individual and close relationship with its customers, PINN-IT concentrates on providing solutions and advice within the customers design constraints and costs.
We keep all manufacturing details on file ( with consent) thus ensuring that repeat projects can be started immediately.
All too often, the production/test set-up time is squeezed between design and product release. PINN-IT works closely with the production and test engineers to ensure that production start dates are met.
We do not "clock off" where time scales dictate otherwise.
Whether you require a full build, partial build or drill only, we are here to help.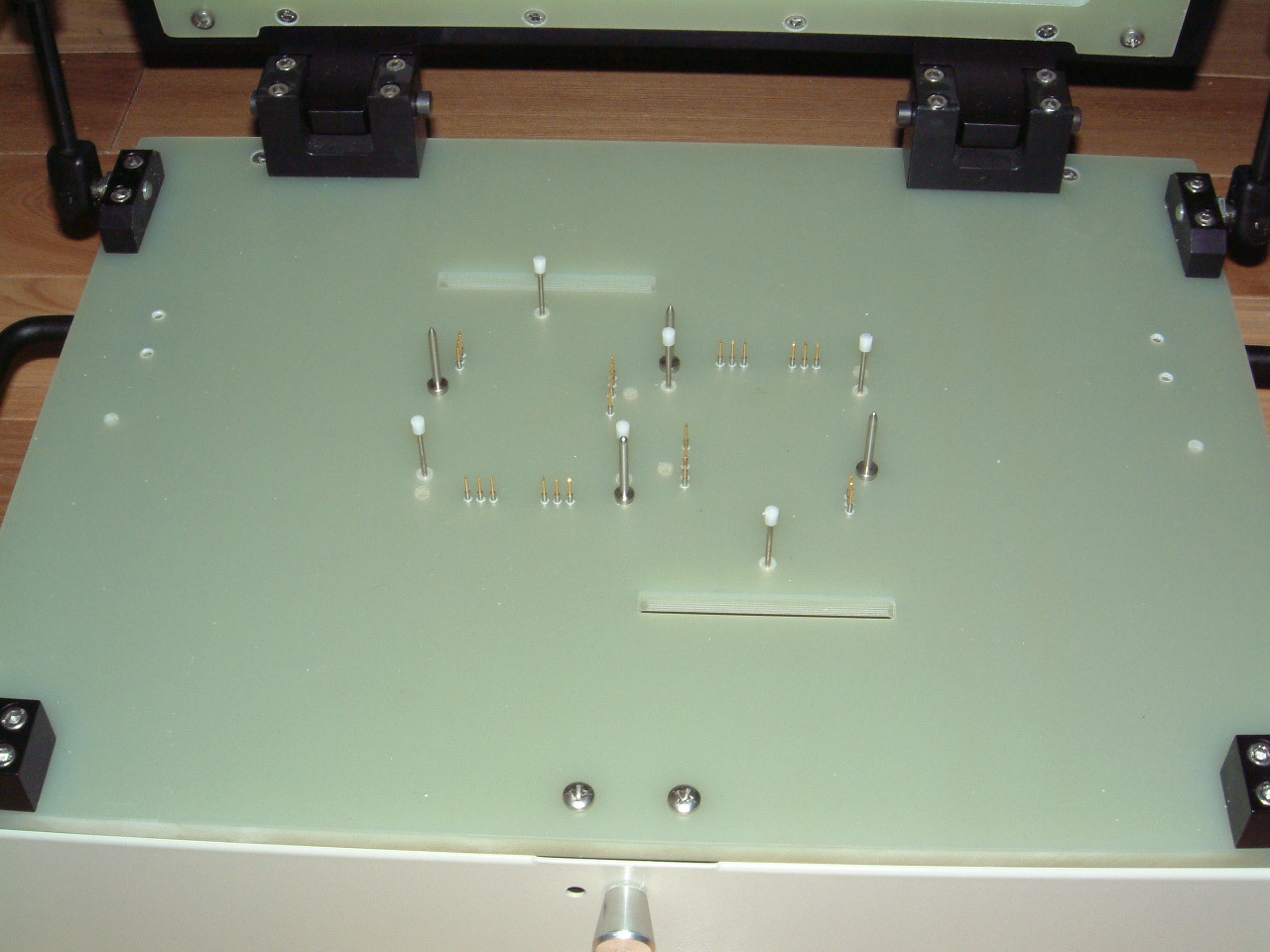 Coda MF3SC jig modified for 2 cavity pcb test.
Pin bed cut-outs for connector clearance and floating pins to keep the UUT clear of the probes during loading/unloading.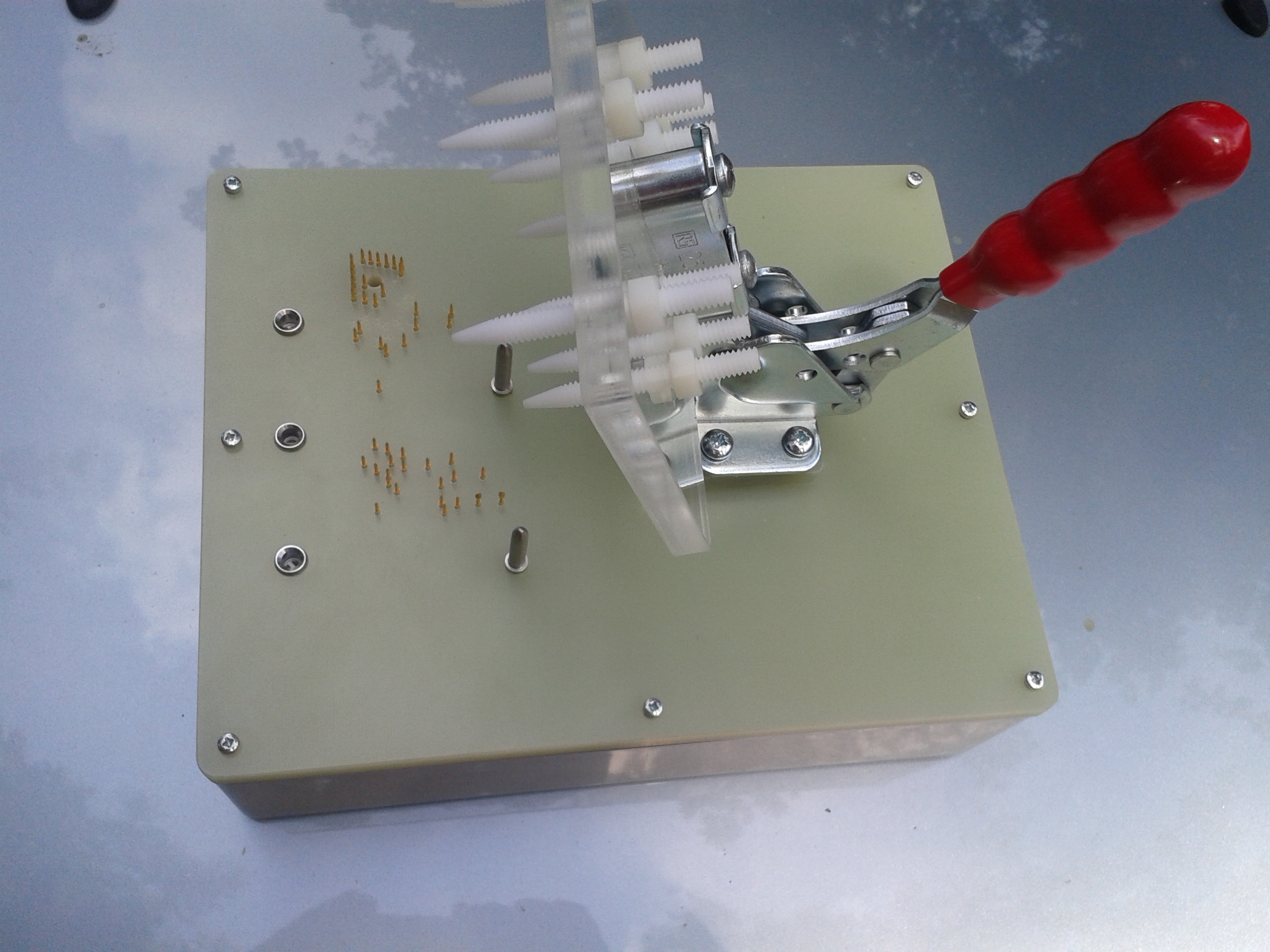 Small low cost, toggle clamp jig used where pin count and production quantities are relatively low.